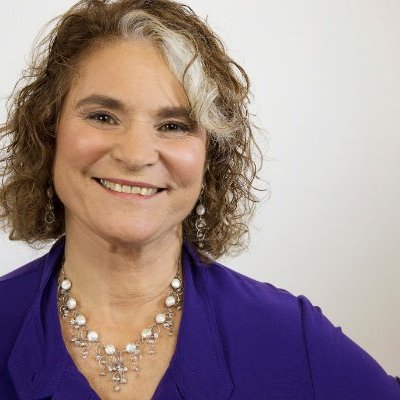 B Betsy sits at the helm of three projects - World Harmony Chorus in Oakland, VerbQ, and Expressive Arts Refuge. Her choruses have performed at the State of the World Forum and UN Millennium Summit in NYC, and at Freight & Salvage and benefits in the San Francisco Bay. 
Her work with refugees spans two decades: She directed expressive arts programs for refugee youth in Bosnia and Croatia during the wars of the 1990s. In 2016, with her Expressive Arts Refuge team and Moira Smiley, she led a similar program at Calais Jungle refugee camp, France.
A love of language spurred the development of VerbQ -- a thesaurus on steroids -- that builds vocabulary and beefs up the writing of bloggers, students, and writers. With business partner Nicole Janik, VerbQ is slated to enter beta-testing in late spring, 2017.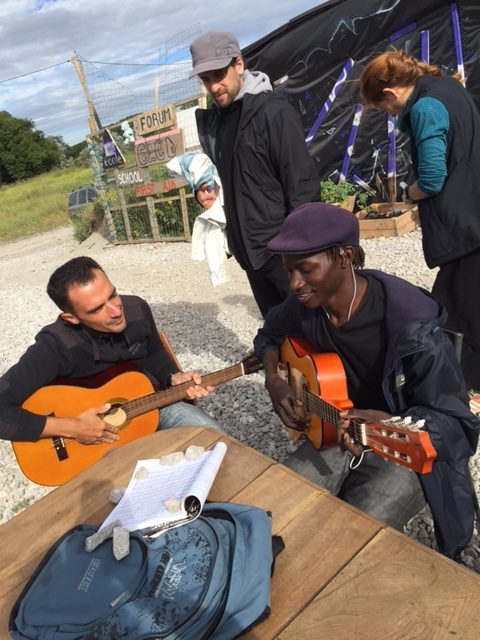 I THINK OF THOSE

Contemporary a cappella. SATB. A fresh, original composition with a catchy melody, easy-moderate vocal percussion, awesome harmonies, and optional body percussion by Keith Terry. Lyrics based on Stephen Spender's poem, "I Think Continually of Those who were Truly Great." A great piece for MLK Day and fundraisers. Moderate challenge.

May 20, 2017
4:00 - 5:30 pm: World Harmony Chorus & World Harmony Ensemble perform at a Benefit for Expressive Arts Refuge, Private Home, 25 Parklane Dr, Orinda, CA. Funds support Syrian and Iraqi refugees in Skaramagas Refugee Camp, Greece. Can't come but want to donate?

June 3, 2017
10:00 - 11:00 am: World Harmony Chorus & World Harmony Ensemble perform on KPFA's Music of the World 94.1 FM

June 12, 2017
7:30 pm: World Harmony Chorus & World Harmony Ensemble open for Qadim at a Benefit for JFCS's Immigrant & Refugee Services. Freight & Salvage, 2020 Addison St, Berkeley, CA

June 18, 2017
4:30 - 5:30 pm. World Harmony Chorus performs at International World Music Day, Palo Alto. Daniel Steinberg and Betsy Blakeslee direct.

Sept 12, 2017 - Jan 30, 2018
Fall Session: Tuesdays 7:00 - 9:00 pm: World Harmony Chorus rehearsals. Stop by mid-September to mid-May (except holidays). Lake Merritt Methodist Church, 1330 Lakeshore, Oakland, CA


Contact Betsy about Expressive Arts Refuge, World Harmony Chorus, VerbQ, or her memoir ​chronicling work with refugees in wartime Bosnia.

---